Welcome to LearnMarketing.net
Types Of Product Life Cycle
Introduction
Our standard product life cycle goes through the stages of introduction, growth , maturity and decline as we can see with the diagram below. However not all products follow the standard product life cycle and will have a very short life or stay in the maturity stage and not progress to the decline stage. One group of product was divided into three categories by Philip Kotler et al (Principles of Marketing 2008): fashions, fads and styles.
The diagram below shows the standard product life cycle. Read our product life cycle article if you would like a reminder of the standard product life cycle.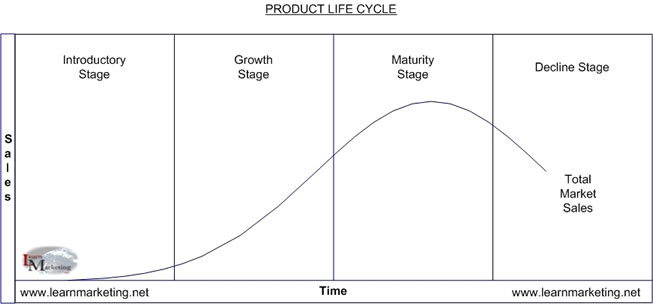 Style
A style is the manner in which a product is presented and certain styles come and go. The current style for mobile phone is touch screen and this style will last until a new technology style appears. So the shape of a style product life cycle is like a wave, as one style fades out, another appears.