Welcome to LearnMarketing.net
Media Selection
Introduction
When deciding which media to select for promotional purposes, firms must consider a number of factors in order to maximise the effectiveness of their marketing campaigns. In this article we briefly discuss seven of these factors.
The diagram below summarises the factors which should be considered when selecting media for your marketing campaign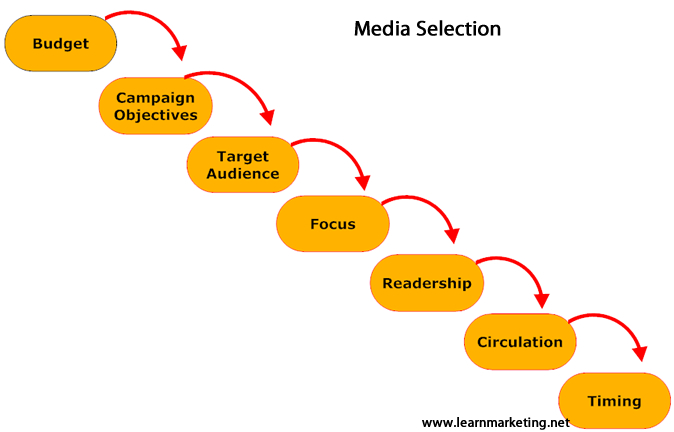 Budget
What is your overall budget for advertising? Will your budget give you the coverage you want? A firm that has a limited budget for advertising will limit the amount of coverage certain media can provide. You will need to strike a balance between budget and coverage.
Campaign Objectives
One factor that will influence the budget and coverage question is the objective of the campaign. If the objective is to raise the brand awareness of the firm amongst the teenage market then this will influence any decisions you make above. You may need to spend a little more on certain publications in order to meet your objectives.
Target Audience
The media you selected is obviously influenced by the target audience. A firm must select media that the target audience is associated with e.g. the magazines or paper that they read, or the social networking site they use.