Competitor Analysis
Competitor Data Types
Information from an array of sources can be collected on your competitors. Examples of data sources include:
Competitor's websites.
Annual reports produced by competitors.
Observing competitor activity.
News about competitors on the TV or in newspapers and magazines.
Asking people using competitor products and services for their views about the competitor
Mystery shopper and covert operations such as pretending to be a customer at your competitor's store, or phoning their telephone sales line.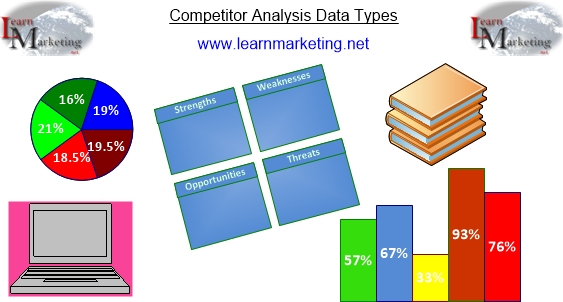 The diagram above shows examples of competitor analysis data sources and data types